It's Sunday of the Masters, and time for another OGT installment. Between Austin and Houston you'll find the small town of Giddings, Texas. If you've driven Hwy 290 you'll know it because they have a Buc-ee's. Just down the street from Giddings State School you'll find a golf course.
The Giddings Golf Course is a nine-hole layout measuring in at 2764 yards from the tips. It's pretty flat so you can channel your energy on some cold Diet Coors. Nothing spectacular, just a nice quiet spot to knock it around a little.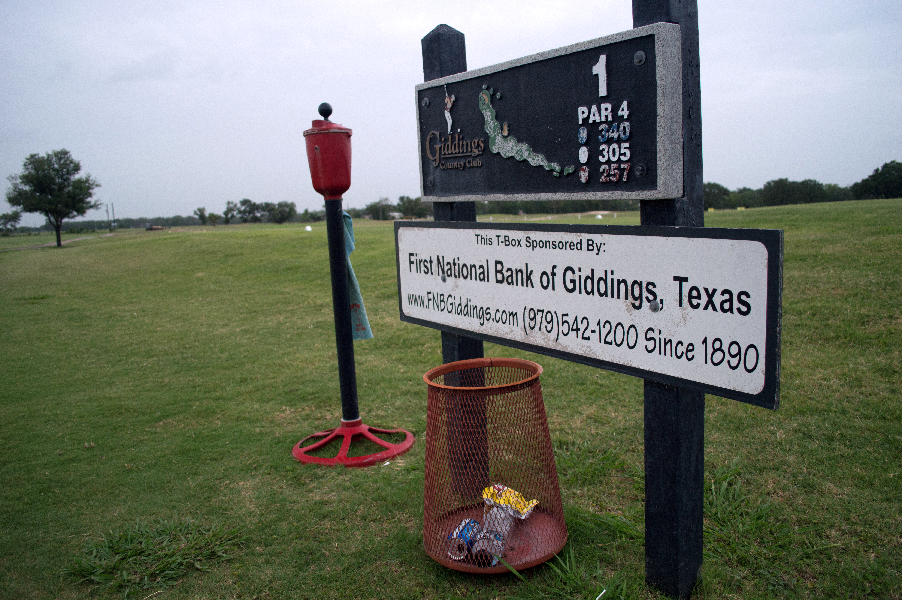 Speaking of golf, this is the last week to register for the 2016 Austin SEC Golf Tournament. It's on April 24th at ShadowGlen in Manor this year. Beer Shield Gear is sponsoring a $10k hole-in-one contest. Hope to see you there.